Automotive Events & Exhibitions
Events
section of
Global Automotive Technology
is the leading reference guide for all
upcoming, current Automotive events, automotive conferences and auto part exhibitions
. This listings are with brief details like
date
,
venue
and
registration link/website
of
Automotive conferences, Automobile Tradeshow /Auto Parts Expos and summits, Events
along with the name of organizers who conducts
automotive events.
Want to list your event?
Post Your Event
— Or For any customized packages, reach Media Manager,
AnneFrank
22 Jan 2020 - 24 Jan 2020
| Organizer:

ICM AG
04 Mar 2020 - 05 Mar 2020
| Organizer:

FPC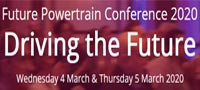 The Future Powertrain Conference (FPC2019) is a two day UK event created to bring together industry and academic experts within the powertrain development field.
11 Mar 2020 - 13 Mar 2020
| Organizer:

ICM AG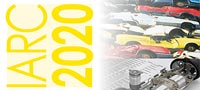 IARC 2020 is the international platform for discussing the latest developments and challenges in automobile recycling, bringing together more than 250 decision-makers in the ELV recycling chain such as car manufacturers, metal and plastic scrap traders, recyclers, shredder operators, policy-makers and many more.