Automotive Events & Exhibitions
Events
section of
Global Automotive Technology
is the leading reference guide for all
upcoming, current Automotive events, automotive conferences and auto part exhibitions
. This listings are with brief details like
date
,
venue
and
registration link/website
of
Automotive conferences, Automobile Tradeshow /Auto Parts Expos and summits, Events
along with the name of organizers who conducts
automotive events.
Want to list your event?
Post Your Event
— Or For any customized packages, reach Media Manager,
AnneFrank
20 Mar 2019 - 22 Mar 2019
| Organizer: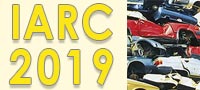 19th International Automobile Recycling Congress IARC 2019, is a platform to exchange the latest information, to meet your business partners and to get easy access to new potential clients.
01 Jul 2019 - 03 Jul 2019
| Organizer: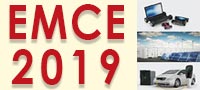 At EMCE 2019, Industry shall present their newest services, technologies and future designs in the field of E-Mobility, Power Distribution as well as Energy Storage — Meet all industry stakeholders in a spacious Exhibition parallel to the Conference and experience Demo Rides with participants and media on Tokyo's roads.
15 May 2019 - 17 May 2019
| Organizer: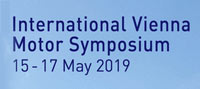 At the International Vienna Motor Symposium, more than 1,000 decision-makers from the most important enterprises of the worldwide automotive engineering industry meet together.