Automotive Events & Exhibitions
Events
section of
Global Automotive Technology
is the leading reference guide for all
upcoming, current Automotive events, automotive conferences and auto part exhibitions
. This listings are with brief details like
date
,
venue
and
registration link/website
of
Automotive conferences, Automobile Tradeshow /Auto Parts Expos and summits, Events
along with the name of organizers who conducts
automotive events.
Want to list your event?
Post Your Event
— Or For any customized packages, reach Media Manager,
AnneFrank
16 Jan 2019 - 18 Jan 2019
| Organiser:

ICM AG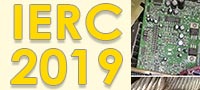 The IERC 2019 is the recycling industry's most important event, bringing together over 500 international producers, recyclers, equipment manufacturers, recycling associations, refurbishers, standards bodies, NGOs, regulators and many more.
20 Mar 2019 - 22 Mar 2019
| Organiser:

ICM AG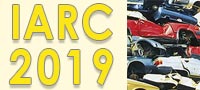 19th International Automobile Recycling Congress IARC 2019, is a platform to exchange the latest information, to meet your business partners and to get easy access to new potential clients.
01 Jul 2019 - 03 Jul 2019
| Organiser:

ICM AG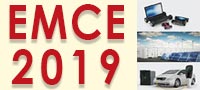 At EMCE 2019, Industry shall present their newest services, technologies and future designs in the field of E-Mobility, Power Distribution as well as Energy Storage — Meet all industry stakeholders in a spacious Exhibition parallel to the Conference and experience Demo Rides with participants and media on Tokyo's roads.