Tier One Continental has designed a lightweight turbocharger, the first to use aluminium turbine housing, which has entered series production in the three-cylinder gasoline engine of the B-segment Mini.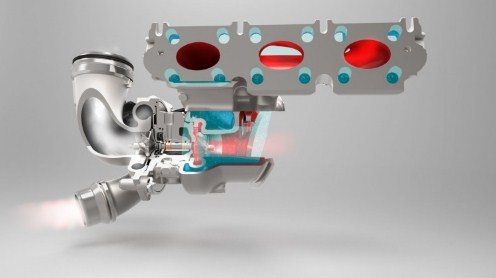 Conti said the turbocharger is 30% lighter than a conventional system, and in the Mini, saves 1.2kg.

A double-walled aluminium turbine housing surrounds the hottest areas of the turbocharger with cooling water, which ensures the external temperature never gets above than 120°C, and the internal temperature does not exceed 350°C.

Conti's head of the turbocharger product line, Udo Schwerdel, said: "First, much less effort is needed to protect neighbouring components from the heat. Second, cooling of the exhaust flow reduces the thermal load on the catalytic converter, meaning it hardly ages at all."

At the same time, the dynamic response of the electric actuator at the wastegate ensures that the catalytic converter heats up quickly.